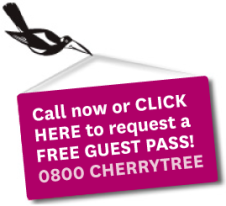 Own a Cherrytree
Cherrytree is currently looking for franchisees to expand our business nationwide in New Zealand's major regional centres. In particular, we are looking to open Cherrytree Clubs in Tauranga, North Shore Auckland, West Auckland, South Auckland, and Hawke's Bay. We're also open to considering other regions.
Franchisees will be offered access to the advice and support of an experienced and successful company and the opportunity for independence and attractive financial rewards.

An ideal candidate will be financially secure and experienced in business practices. You will need to be a highly motivated business person/couple who can market their business with enthusiasm and sincerity.

There is also an opportunity for a master franchise in Australia. Contact Simon Thomson on +64 (0)4 477 4440.