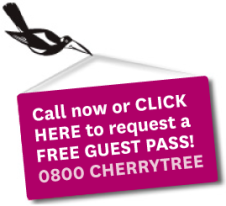 How We Work
Cherrytree gives you the opportunity to have exclusive access to wholesale+ prices on products from over 2,200 mid to high end brands and over 500,000 brand name products.
If you are looking to buy anything for your lounge, dining room, bedroom, nursery, study, bathroom, kitchen or your kids and pets, chances are we have it.

Ever wished you knew someone who owned a department store, who had access to wholesale+ prices, and who would give you "mates rates" on everything you needed to buy?

As a Cherrytree member you have that exclusive access to wholesale+ prices - and on pretty much everything you'll ever need to buy for your home, the kids and your pets, with all the full manufacturer warranties and guarantees. Imagine that!
How can we do this?
We buy directly from NZ manufacturers and authorised NZ wholesale distributors. Then, because Cherrytree is a club, and is sustained by membership subscription, it does not rely on the retail mark-up on the products it sells. Instead members access the wholesale price plus a small handling fee (and GST of course plus freight if there is any).
Cherrytree gives you more than just savings...
Relaxed way of shopping
You can shop from the comfort of your home on our ever growing website. Alternatively, you can shop at the national Cherrytree showroom in Wellington, where you have access to all of our suppliers' confidential wholesale catalogues, plus complimentary tea and coffee and friendly staff on hand to help you.
Absolutely no sales pressure
You know how you sometimes want to run and hide when you see a retail sales assistant heading your way? Well, you don't have to do that at Cherrytree. Because we sell at wholesale+, all of the time, you don't have to wait for a sale to get a great deal from us. We genuinely only have your best interests at heart and will help you make the best decision for yourself.
Choice
As a Cherrytree member, you will find that you have a wide range of products to choose from - sometimes more than what you'd find in the retail stores, which tend to stock only a sample range of products from each brand.
One-stop shop
You don't waste time driving all over town comparing prices and products, because everything's there in one place for you with wholesale+ pricing.
Free guest pass
We would like to offer you a FREE Guest Pass to check out Cherrytree.

You can check out all the brands, we'll answer all your questions and explain all the membership options. We can also do some price comparisons on the products you're looking to buy, if you are interested in joining us.

Click here to request your Guest Pass.