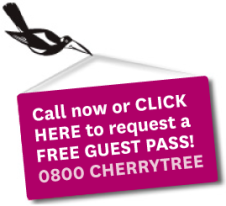 Delivery Information
Each of our suppliers have their own freight and delivery terms. Some will home deliver direct to our members, others will only deliver to Cherrytree. If this is the case we are happy to on-freight to our members.
To simplify the delivery process for our members, we have specified the options relevant for each product in our online catalogue. For products not featured in our online catalogue, we will identify your delivery options in the quote that we provide you.
Delivery timeframes will vary based on availability at our suppliers. Typically, delivery to the selected address will be between 3 - 7 days. If the "optimise freight" option is selected, delivery timeframes will be longer while we wait for orders to meet the supplier freight free levels. This is likely to be 2 - 8 weeks
Important note re home delivery
Please ensure you check that your product is in good condition before you sign for it. Do not accept the delivery if the product is in any way damaged. Give us a call immediately and we'll contact the supplier to rectify the situation for you.
If you have any further queries regarding freight or delivery then feel free to call us on 0800 CHERRYTREE or use the contact us link to send us an email.
Cherrytree makes no warranties or representations that goods purchased through Cherrytree will be delivered within the estimates provided, and that while Cherrytree endeavours to have all goods delivered within the times specified, the times specified are estimates only. Please advise us at the time of ordering if you require the item(s) within a specific time period.